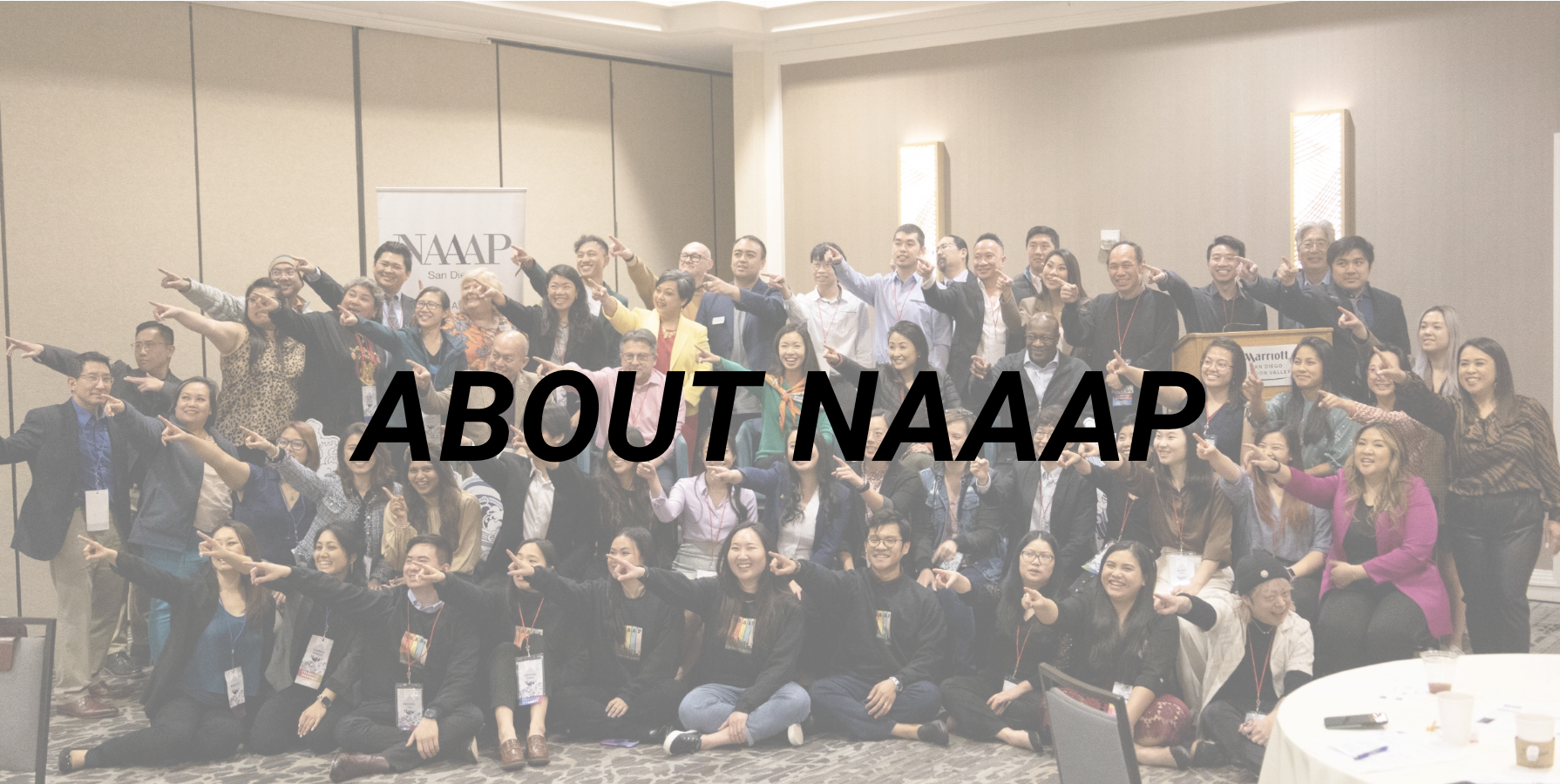 The National Association of Asian American Professionals (NAAAP) San Diego  is the premier leadership organization for Asian professionals. Founded in 1982, NAAAP is the oldest, largest, and fastest-growing pan-Asian organization for professionals, with thousands of members in 30 chapters across North America.
As a 501(c)(3) non-profit organization dedicated to developing and advancing the careers of Asian leaders, we cultivate professional excellence among our members, connect accomplished professionals for mutual success, engage our members in community service, and work with employers in business, nonprofit, and government to recruit, retain, and promote high-achieving individuals.
Since 2006, NAAAP San Diego has served to empower Asian American professionals our local community. We've partnered with fellow community organizations such as Asian Business Association, API Coalition, Pacific Arts Movement, Social Artistry, TAP-SD, ignite sparked by BBB, My Point Credit Union, Strategic Alliance, Convoy District, and others to advance the Asian community in San Diego.
NAAAP San Diego holds monthly professional development events that focus developing leaders in the community and corporate sphere. Learn more about NAAAP events by subscribing to our email list and becoming a member.​​​​​​​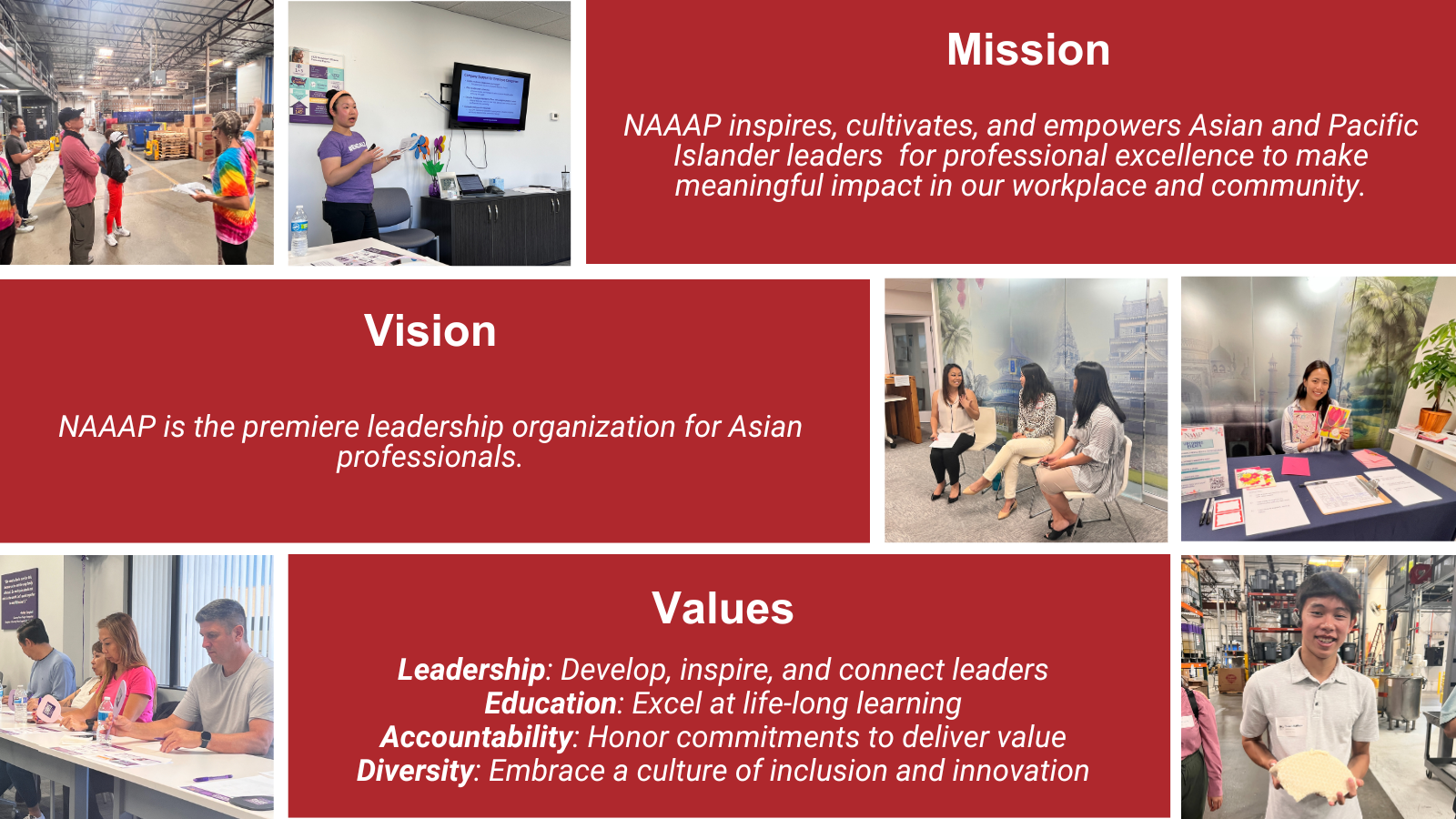 we build leaders
As the largest and fastest growing API professionals association, NAAAP continues to provide its members with the tools and resources to further career advancement and to empower Asians and Pacific Islanders to become great leaders as well as valuable employees.
In order to achieve our goals, NAAAP offers a diverse range of professional development programs on the local and national level, engages its membership in community service and organizes professional networking events. These may range from a series of panels, workshops and seminars, and web-based sessions and networking.