ERG + BRG Mixer: Build, Elevate, Bridge
Come and join us for our end-of-year Employee Resource Group (ERG) and Business Resource Group (BRG) Mixer! Celebrate the close of the year with us as we gather for an evening of networking, camaraderie, and reflection. Food and drinks will be provided.
Free for NAAAP members and $10 for non-members. Discounts available for ERG/BRG bringing more than 5 members. Please reach out to [email protected] for details.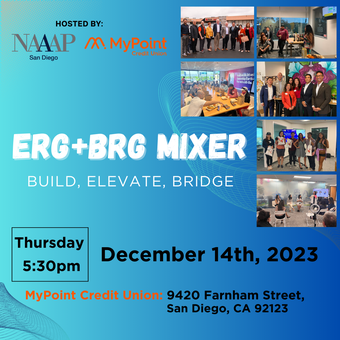 9420 Farnham Street, San Diego, CA 92123